Letters of Recommendation
from Previous Employers
of
Bill Griswold
---
<![if !vml]><![endif]>

To Whom It May Concern:
I worked with Bill Griswold for nearly three years while serving as Director at M3 Technology Group (Charlotte, NC). In all of my dealings with Bill he continued to show his willingness to become more engaged in the process. When we first hired Bill, M3 was still a small startup, and we needed the Active Directory 'horse power' that Bill possessed. He came onboard and immediately his many strengths began to shine through.
Bill is exceptionally good working in team environments. He is often the one who brings brightness into the room, and makes everyone feel at ease. He is also very concerned about his customers and always wants to go above and beyond for each of them. This, coupled with his extreme attention to detail in technical issues makes him one of the few strong members of any technical team.
I would definitely recommend Bill to organizations seeking someone who is ready to come onboard and immediately begin contributing to the greater good. Please don't hesitate to contact me if you would like to discuss further.
Sincerely,
Nate Harris
nate@nateharris.com
(704) 605-0325
To Whom It May Concern:

This letter is my personal recommendation for Bill Griswold. I worked alongside Bill for nearly three years, including a period where I also managed him, at M3 Technology Group in Charlotte, NC.

Bill is reliable, dedicated and has an in-depth understanding of, and experience with, a vast array of technologies. He also possesses the ability to handle delicate situations with clients and has a gift for explaining technical issues in terms his audience can understand. As evidenced by his continued pursuit of technical certifications, Bill is not one to 'rest on his laurels'. He strives, and genuinely desires, to constantly improve his technical knowledge and skill set.
Organized and diligent, Bill is able to multitask effectively. His attention to detail is outstanding and really shines through in any documentation requested of him.
Of particular value to me as Bill's former manager was his team player mind-set, enthusiastic embrace of change, ability to work with minimal supervision and unwavering commitment to exceeding customer expectations. I regularly received unsolicited praise from customers commending Bill's level of service, communication, professionalism and follow-through.
In conclusion, I feel Bill would make an excellent member of any team. I would gladly work with and manage Bill again if given the opportunity to do so. Please feel free to contact me for additional information.
Sincerely,
Thomas C. Finney

704-605-0325
---
8720 Red Oak Boulevard, Suite 220 Charlotte, NC 28217
Randy Brockway | v-rabroc@microsoft.com
Office: (704) 523-7099 | Fax: (704) 357-8864
Mobile: (704) 562-7226
To Whom It May Concern:
My name is Randy Brockway and I am writing on behalf of William 'Bill' Griswold. I am the onsite Program Manager for Volt Technical Resources at Microsoft (MS) and am responsible for managing all client and contractor relationships. I had the distinct pleasure of managing Bill during his contract here, and through this letter intend to show why he would be a valuable asset to your organization.
From the beginning, Bill was a sought after resource at Microsoft. We (VOLT) had him interview with several different specialty support groups and all showed interest in him. It was the Directory Services group that Bill decided to call 'home' for the next 12 months. After a very quick ramp up period (basic instruction on internal MS systems and some Technology training), Bill was immediately contributing to the team! Most engineers, on average, take many months to become adjusted, but Bill took the 'bull by the horns' impressed everyone. Directory Services supports many different MS technologies, but Active Directory (AD) is the primary technology supported. Before coming into the group, Bill already had good knowledge and experience with AD, however he did whatever necessary to hone those skills even more. Bill was aggressive in completing his MS certifications and at the same time maintained the same stellar performance (as studying for these tests can be tiring and time consuming). Bill also received countless VSATs (VSATs are the customer surveys in which the customer indicates that they were very satisfied with their respective support engineer's assistance). And despite the heavy workload and intense stress at times, Bill always maintained an extremely friendly and helpful attitude and demeanor. In short, Bill was and is the epitome of a 'team player'.
In conclusion, I feel Bill would make an excellent member of your team. Should I have the opportunity to work and manage Bill again, I would do so in a heartbeat. Not only is Bill the epitome of a 'team player', but also that of a true gentleman and technical professional.
Thank you and please feel free to contact me should you have any questions.
Randy Brockway
Program Manager - Microsoft Account
Volt Technical Resources
Mobile: 704-562-7226
---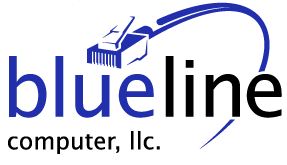 Dear Sir or Madam,
It was my pleasure to have Bill Griswold on the Blueline Computer, LLC team during 2005. Bill has a quick mind, is an insatiable learner, and possesses genuine intellectual curiosity. When Bill joined us he immediately began contributing to our enterprise demonstrating a great depth and breadth of technical knowledge and experience.
In addition to being strong technically and being a self-starter, Bill is blessed with strong interpersonal skills and is very good working with customers, presenting alternatives, testing for acceptance and following through.
Hardworking, solution centered, and detail oriented, Bill would be outstanding asset to any team
Regards,
Jeff Armstrong, MCSE
Operations Manager
Blueline Computer, LLC
704 542-1514
jeff@bluelinecomputer.com
---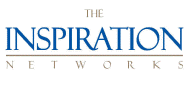 To Whom It May Concern:
This letter is written as reference for Bill Griswold. Bill was employed by The Inspiration Networks for approximately four years as the IT Director. He is a godly man who works each day as unto the Lord. Bill is a caring individual who works well with others and has a servant's heart that is portrayed in the level of customer service he provides to system users. He is creative and resourceful and has excellent research and documentation skills.
Bill resigned the network to accept a position at Microsoft through a consulting company. The opportunity provided Bill with more challenging and rewarding opportunities.
In my personal opinion, Bill will be an asset to any organization who employs him.
Sincerely,
Caroline S Hawse
HR Director
The Inspiration Network
803-578-1600
---



To Whom It May Concern:

Bill Griswold worked for me from May 1999 until July 2000. It was a pleasure having him on our team during the time he was employed by Data Access Inc. I was sorry to see him go, but I fully understood his desire to advance his career. Since his employment, Bill and I have remained friends and often bounce technical ideas off one another.

While on staff at Data Access Inc., Bill was responsible for meeting the diverse needs of many of our clients in Charlotte, NC. Bill was the sole employee with the Hardware/Network support role. His responsibilities included travel to client's sites to install and maintain their computer hardware and networks. Bill was well liked by our clients for his technical know-how and charismatic personality. He always did a thorough job in all that he did.

While Bill's technical skills are a valuable asset, his character and integrity are even greater. I have yet to have an employee that I would trust more to do the right thing for my company and my clients.

Bill will be an invaluable asset to his employer and will make personal sacrifice to do what is best. I highly recommend hiring him. If you'd like to discuss his attributes in more detail, please don't hesitate to contact me. Sincerely,

Russ Shumate
President
Data Access, Inc.
704-599-4801
704-408-1129 (mobile)
www.dataaccessinc.com